Relax with Some Foosball at a Colorful Pad with City Vistas
453 Avenida Ejército Nacional, Ciudad de México, CDMX 11520, Mexico
Sink into the soft-gray corner sofa with a coffee and look out over the city below, then head out in search of some of the city's famous street snacks. Soak up the sun on the expansive roof terrace with a cooling drink and admire panoramic views.
Polanco is where you want to stay in Mexico City if you love good shopping, amazing museums, and proximity to big parks and sites. Polanco is sometimes referred to as the Beverly Hills of Mexico City, Although Mexico City is safe, Polanco is considered one of the safest of all its neighborhoods. Posh, sleek, and glamorous, Polanco has a mix of modern architecture and classic Spanish colonial revival buildings. The combination of old and new gives this neighborhood an exciting, dynamic energy.
North of Chapultepec Park and just west of Centro Historico (home to many of Mexico City's most iconic landmarks) Polanco is centrally located, well-traveled, and within walking distance to many of our favorite Mexico City attractions. Basically, it's a fantastic place to stay.
If you're wondering where to eat in Mexico City, Polanco is an excellent place to start. The neighborhood is home to two incredible restaurants: Quintonil and Pujol. Both regularly top lists of the world's best restaurants,so foodies, enjoy.
Of course, if you're hoping more for taco and tequila joints, you'll find plenty in Polanco as well. Just ask a local about their favorites for a real taste of local cuisine.
When it comes to Mexico City's museums, you'll find two of the best in Polanco. Museo Soumaya, is a work of art itself, this museum is one of Polanco's top landmarks. Free to visit, the art collection inside is also amazing.
The second museum,the National Museum of Anthropology is one of the most-loved in all of Mexico. Its display of pre-Hispanic artifacts is absolutely fascinating, and most people spend a few hours exploring the awesome compilation.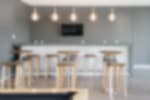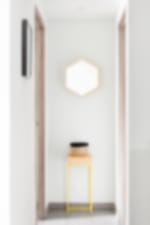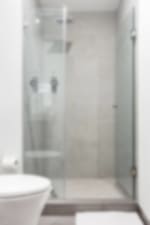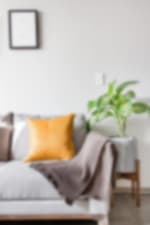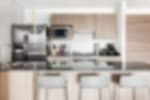 24 Hour Check-in, Desk, Doorman, Dryer, Early Arrival, Free Internet, Free Parking, Free Wifi, Freezer, Gym, Hair Dryer, Hangers, Housekeeping, Ironing Board, Late Arrival, Meeting Room, Non Smoking, Parking Available, Pets Allowed, Room With A View, Shampoo, Smart TV, Stairs Elevator, Television, Washer
Required fields are followed by *