146 Avenida Vicente Suárez, Ciudad de México, CDMX 6140, Mexico
La Condesa is one of Mexico City's most fashionable neighborhoods, attracting locals and travelers alike thanks to its pretty tree-lined avenues and chic hangouts.
The area boasts a cosmopolitan vibe with beautiful parks, designer boutiques, fantastic gastronomy offerings, and a vibrant nightlife among other things. It's little wonder why so many travelers consider it a quintessential inclusion on any Mexican itinerary.
between Chapultepec Park to the west and Roma to the east, Condesa has its finger on the pulse of what makes Mexico City so dynamic. It's one of the best neighborhoods to stay in Mexico City if you're hoping to spend your days wandering tree-lined boulevards, shopping in hip boutiques, and enjoying proximity to many of Mexico City's top attractions.
Condesa's dynamic mix of architecture, from art deco to colonial revival to modern, gives the neighborhood an exciting, cosmopolitan look, matched only by the trendy young professionals who call Condesa home. As a whole, Mexico City is safe, and Condesa is considered one of the safest neighborhoods to stay.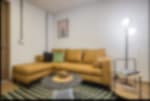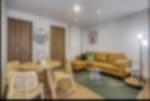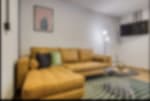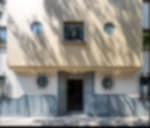 24 Hour Check-in, Doorman, Dryer, Early Arrival, Free Internet, Free Wifi, Freezer, Gym, Hair Dryer, Hangers, Heating, Ironing Board, Late Arrival, Late Check Out, Non Smoking, Pets Allowed, Shampoo, Smart TV, Television, Terrace
Required fields are followed by *